Under construction
Direction – Matthieu Rhéaume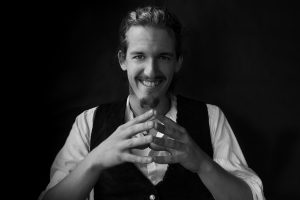 Fascinated by human systems and their capacity to create fertile conditions for the thriving of their stakeholders, communities, and the world around them, I am investigating way through which these organisations cultivate their postures of power and succeed at creating lasting change.
Thanks to my experience in organisational development, service design, game design, applied art empowerment, youth work, event organisation, social innovation and the start-up scene, I have developed the capacity to help change actors make sens of their work and expand the impact of their interventions through the use of pedagogy and facilitation.
I've been known to coach, to manage projects, to facilitate, to do creative / collaborative / innovative interventions in businesses, to lead social innovation programs and to teach business practices but, at my core, I'm a social artist who likes to empower entrepreneurs, youths and avid learners by refining their leadership skills while working on the success of their own projects.
Currently, I am very interested in exploring the ways through which teachers and change makers succeed at creating transformative experiences by empowering creativity and self-expression. This interest in moving me to seek out new sources of learning, work experiences, mentors and international projects through which to develop an expertise on stimulating openness to self-transformation.